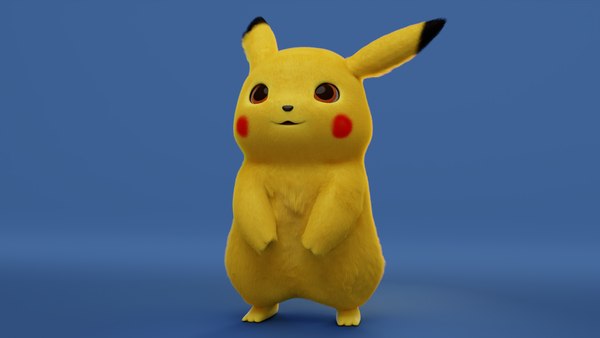 Jin (仁, Benevolence) is one of the main characters of Samurai Champloo and one of Fuu's two bodyguards. He is a former student of kenjutsu who, after killing his own master in self defense, fled and soon became involved with Fuu and Mugen. His totem during the title cards is a koi fish. He is voiced by Ginpei Sato in Japanese, and by Kirk Thornton in English, who also voiced Kevin Ryman of the Outbreak Survivors in Resident Evil: Outbreak. Jin is a spectacled man with long black hair tied in a loose ponytail with two strands that frame his face. His attire consists of a simple indigo blue keikogi, and hakama. The keikogi is adorned with multiple symbols that are four squares in a diamond formation on the right pec, sleeves, and back of his keikogi. Also, he wears a teal beaded bracelet on his right wrist. His pair of glasses is purely ornamental, as Mugen later found out after getting a chance to peer through them.
Unlike Fuu and Mugen, Jin is calm and collected under the most dire of circumstances, leading both Fuu and Mugen to confide in him. However, his stoic demeanor can irritate his companions since he responds to their thoughts with sighs or grunts. By his own admission, Jin has spent most of his time focusing on improving his skills and almost no time at all on cultivating friends. This lack of companionship means that he values ​​Fuu's and Mugen's friendship, and seems genuinely saddened when the three part ways. Although the two annoy him on occasion, he is often willing to take on an extremely deadly opponent (ex. Jin also seems annoyed by those who use their martial arts skills to oppress people, especially those who proclaim that they are doing it in service of their lord. Jin will often remark that there is no honor in serving a cruel tyrant.
When Jin was 18, his sensei Mariya Enshirōu told him that he was going to change his dojo into a school for assassins. When Jin opposed the change, Kariya Kagetoki, who was pulling Enshirou's strings, ordered him to kill his star pupil and intended successor. However, Jin instead killed Enshirou and fled the dojo. Throughout the series he is hunted by his former classmates at the dojo as well as several other ronin who wish to kill him and make a name for themselves. Jin uses orthodox Kenjutsu moves. Unlike Mugen, who uses improvisation and adaptation to win, Jin seems to rely on technical skills, on which he is extremely proficient. Jin is arguably one of the most accomplished swordsmen in the Samurai Champloo world, having survived crossing swords with Sara, Kariya Kagetoki, and Mugen. Although many of these battles have ended on an inconclusive note, his ability to survive the encounters with these individuals is a testament to his abilities. Although he seems incapable of picking up skills with the same ease as Mugen, he often learns about an opponent's philosophy in order to determine their strengths and weaknesses. Alternatively, Jin's reluctance to accept taking on new fighting styles may be related to the purist attitude Jin goes about with his own fighting style, as indicated during the title cards. It also sets him apart from Mugen, who readily copies his opponent's fighting styles and moves into his repertoire. Therefore, it could be argued that his clinical approach leaves very little margin for errors in observation and anticipation, making his fighting style a very notable foil against Mugen's.
When she was hit on in her first appearance on the series she refused with a lot of sass.
Scott Shelly ( Hangul:셸리 ) is one of the female protagonists in the webtoon. She begins a one-sided relationship with Jay at the start of the series but as the story progress they have a mutual crush on each other and as of chapter 378 they are in a relationship. Shelly is the only female member of the Humming Bird Crew. Because she stayed at England before coming to Korea her personality is perceived as very headstrong. She does not like it when people talk badly about her friends, especially Jay. Shelly also has a lot of stamina and strength, she can keep up with the group's pace when racing and can actually send people flying with her punch (Although that may be for comedic reasons) but never got into the street fights with the guys of the crew. When she was hit on in her first appearance on the series she refused with a lot of sass. Mia described her as someone who can confidently express her thoughts and feelings. Although her words are harsh, it is because she never sugar coated her words with her friends. And with Jay, Shelly is very clingy and flirtatious. She has very foreign features: pale skin, her eyes actually look more mint green in color than blue, blond wavy hair. It is known later in the series that she has a tattoo in the side of her arm near the wrist that reads out "temet nosce" or "Know Thyself". At school she wears her uniform usually without the red vest and both wears the skirt and pants.
Jay saw what happened and chased the thieves to get her purse back.
She is often seen wearing high-end brand clothing, but also occasionally wearing street wear and tomboyish clothes. When riding her bike, she usually wears a jacket and helmet with the same color as her eyes or the Hummingbird crew's hood. She is tall, with long thin legs, a small waist and a bigger bust. Not much is known about Shelly, but it is established that she is from England and she requested to transfer to Sunny High School because of Jay. It was told in an early episode (Ep. 27) that she will be in Korea for one semester. Shelly is the granddaughter of Sunny High School's principal, Nick. When Shelly was a kid, she didn't want to get married and promised Nick that she will just live with him forever, which caused Nick to think that Shelly is not interested to guys until she got interested in Jay. That also caused the over protectiveness of her grandfather. Jay saw what happened and chased the thieves to get her purse back. She refused on taking him to the hospital but Jay refused. She picked up his student ID that had fallen to the ground and, motivated by her encounter with Jay, called her grandfather, asking him to let her attend Sunny High School. Her second meeting with Jay was in their classroom. She kissed him out of the blue and the gossip that Shelly and Jay were in a relationship quickly spread around the school.
39;s birthday was near and planned to celebrate it.
When Jay, Dom and Minu got suspended, Shelly visited them and scolded Dom and Minu badly about how Jay got caught with their actions. Jay got pissed and told her to screw off, she ended up crying and running away. When Jay was about to say sorry, he got a pink rose from Minu, saying that he should give it to her. He couldn't and Shelly went on saying that she'll forgive him if he became her boyfriend for a week and Jay agreed. She joined Hummingbird as the only female on the team, she continued to flirt with Jay and when Jay was teaching Mia how to ride a bike, she kept on intervening and wanting him to teach her even though she knows how. On a special episode, Shelly was seen riding a bike in Jay's neighborhood. Minu and Kay noticed her, Kay was thinking of who might Shelly go out with and ended up being shocked that it was his brother. In the last scene, Jay and Shelly are resting after riding their bike together, and she comments that Jay suits biking more than studying. The Preliminaries for the League of Street has started, only Dom and Jay were able to race at the first two rounds. After that, they found out that Jay's birthday was near and planned to celebrate it. She didn't showed up at school on his birthday because she was the one who prepared the gift that they got for him.
When the boys with the worried June except Jay planned to give Jay a strong alcoholic drink, they didn't expect Shelly to drink it, thinking it was juice. They are dumb-founded and later on, a drunk Shelly came closer to Jay and told her how she was hurt by his actions and proceeding to kiss him the second time. They pulled Shelly of Jay who was already littered with kiss marks. Mia was the one who brought Shelly home, when she was sober enough, Mia asked her if she liked Jay which she answered yes. Mia told her how she envied her for being able to confidently express her thoughts and feelings. Shelly answered that she doesn't understand Mia's concern and told her an advice to start believing in herself more and learning to love herself. This pushed Mia to contact the modeling agency that reached out to her. Before the race, Shelly was being hit on by a member of the Bullet Crew who will be racing against them. The glasses guy kept on hitting on her even when she's denying him. Vinny came to her rescue and punched the guy when he didn't stop.
That led to the glasses guy to take drugs to have a revenge against the Hummingbird Crew. Shelly took the lead until he passes the baton to June. As the race ended, she tried to kiss Jay in his sleep but he moved and she wasn't able to do so. She also took the test with Minu and Dom since, in a sense, she is still a student at Sunny High. When Mia was modeling, a bunch of girls kept on talking about her, gossiping about Mia like dating an old guy or having a sugar daddy to be able to model. Shelly obviously tried to help her. Yuna and Shelly later on went to Mia's house in hopes that they could get her to come to school. On the way riding a bus, a guy came up on her behind and was hitting on her, she shut him down while cursing, very contrasting of her appearance. When Yuna, Mia and Shelly were talking at the park near Mia's house, Shelly started saying something harsh to Mia, although it is a way to actually let Mia see what's happening beyond her room which she choose to lock herself with. Yuna reprimanded Shelly, saying she was too harsh and Mia broke down but then was silent at what Shelly said. After that talk, the three of them came at Heri's bike shop so that Mia can say thank you.