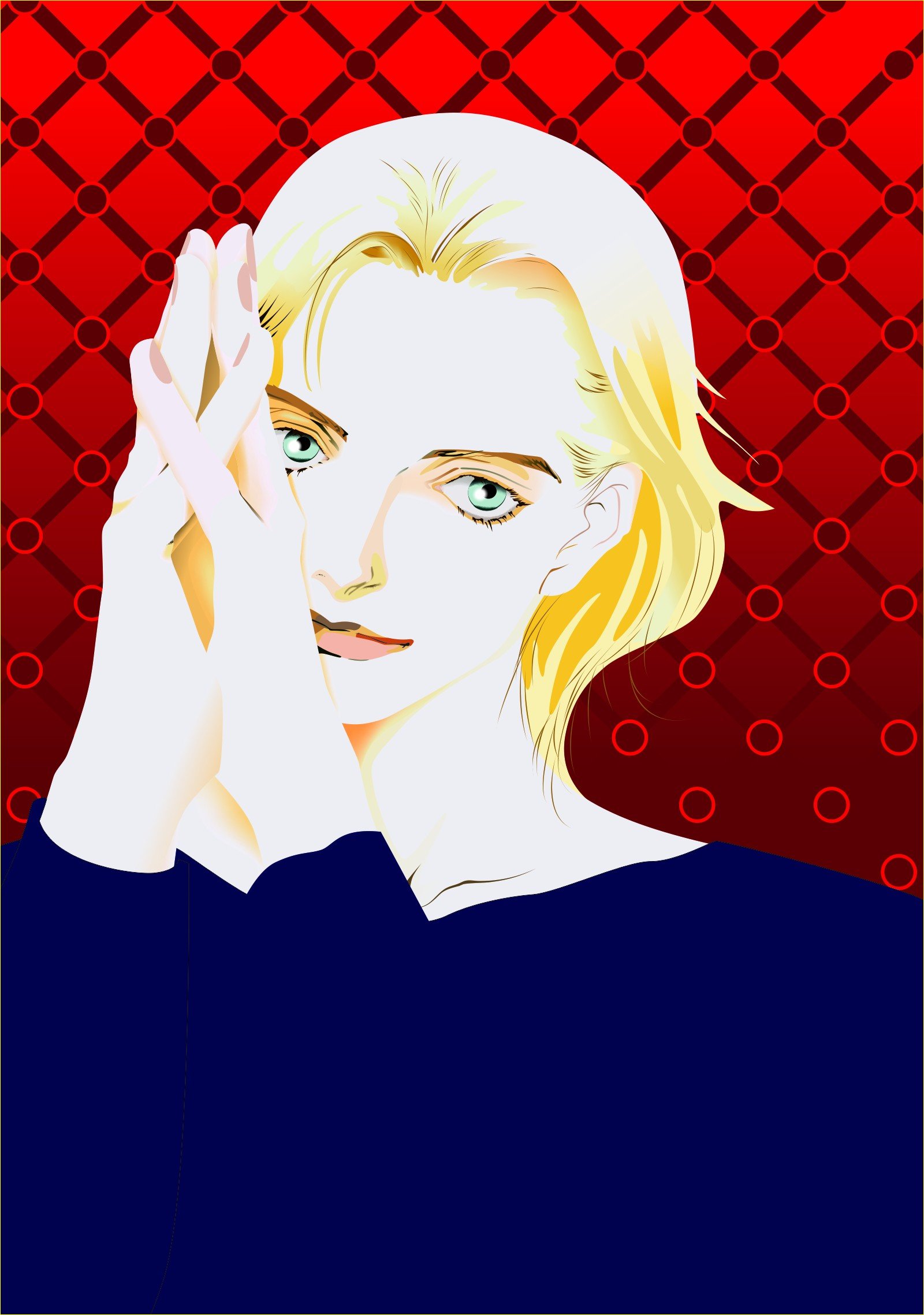 The fifth step in the 5S process is Shitsuke. Shitsuke means sustain and is sometimes called self-discipline. In the context of 5S, sustain refers to the commitment and self-discipline to maintain the previous four 5S steps - seiri (sort), seiton (sort), seiso (sweep), and seiketsu (standardized). To sustain effectively, means there would never be an instance of an employee walking past trash on the floor without picking it up and throwing it away. The abnormality is immediately noticed and resolved. Some people feel that the sustain step is redundant since if you are focusing on the first three steps, then Standardize and Sustain are not needed. Others believe that sustain is needed to remind us that 5S isn't simply a one-time project, but a way of life that facilitates continuous improvement. That said, some believe sustain may actually be the most important step. 1. Accountability: Most people are more likely to follow through with new, or difficult activities when they know that someone is watching them and also participating in the same activity. The expectations that you have with a workout partner is the same expectation they have of you, which is accountability. Even on days when you don't feel up to it, you still go the gym because you know someone else is depending on you, and you expect the same consideration in return. Competition: From the sustain step, positive internal competition can also result as departments, areas, and employees constantly strive to raise the bar for performance.
Take the PDCA Wheel as a point of reference.
In fact, many companies drive the sustain effort with 5S contests and awards, which can further develop employee engagement. Improve: This may be the most vital result of the sustain step. After all, 5S is ultimately a continuous improvement process. Take the PDCA Wheel as a point of reference. The first three 5S steps, sort, straighten and sweep are covered in plan and do. The last two steps, standardize and sustain are covered in the check and act part of PDCA. The key point again, is that done right, 5S is not a "flavor of the month" project, but rather continuous improvement engine, that must be maintained to continue running. These are just a few reasons why the sustain step is important rather than redundant. 5S SQDC Metrics: One popular sustain technique is to link 5S scores to safety, quality, delivery and cost (SQDC) metrics. For example, you might link 5S and on-time-delivery and discover a positive correlation between 5S scores and higher on-time delivery. 5S & On Time Delivery Regression.Your results may certainly vary, and regressions aren't your only option here. It's important to note that 5S and the impact it has on the business should be closely monitored just like any other existing KPI that you company has in place. Genchi Genbutsu: A very powerful sustain technique is for supervision and management to practice "Genchi Genbutsu" or "Go and see for yourself." That is, supervisors and managers conduct routine daily checks to see what the problems are on the front lines and how they can support their employees to fix those problems. Standardized checklists can be particularly helpful in this effort, especially when an organization is just beginning its lean journey.
To prevent entropy (disorder) from creeping in, we should work on small improvements every day.
When managers or supervisors find discrepancies, they should use that as a good opportunity to coach the employees on what went wrong. This way they can also come up with countermeasures to avoid the same problems from reoccurring. 5 Minute Cleans: Another good technique is implementing daily, fast, cleaning sessions, where employees are required to clean for a designated number of minutes every shift. Depending on your company, 5 minutes may be enough, or more may be needed. What's more important is that all employees make cleaning and keeping things organized a part of their daily routine. Peer Audits: Audits conducted by peers are another powerful sustain technique, where at least one time a month peers audit other employee's work area. Keep in mind, there must be clear guidelines on scoring to avoid personal conflicts from arising. Audits are a fantastic time for employees to learn from each other and share best practices while offering constructive advice to one another. 5S Competitions: Carrying out a friendly 5S competition across the company between work areas can also be a good way to generate excitement and engagement around the 5S program. Winning areas might win a trophy, while losers might get a brown bag lunch with a supervisor, utilized for developing action plans for improvement. Perpetual Tour Readiness: The last technique is to always have your facility tour ready without any prior notice. In other words, regardless if you are going to have a VIP coming over in a short's time notice, you should be ready. A practical way of ensuring you are always tour ready is to have your customers come over on a regular basis. Having visitors often will definitely have you Sorting, Straightening and Sweeping without fail. Perhaps the most important advice to successfully sustain 5S, is to focus on continuous improvement. Recognize that failures will happen, and sometime improvement may feel elusive, but if you maintain self-discipline, it will come. To prevent entropy (disorder) from creeping in, we should work on small improvements every day. Ironically, doing so means you no longer have to worry about sustaining at all.
As of June 10, 2021, eight volumes have been published as part of the Progressive series.
Sword Art Online is a Japanese light novel series written by Reki Kawahara with accompanying illustrations drawn by abec. The series takes place in the near-future and focuses on various virtual reality MMORPG worlds. ASCII Media Works began publishing the novels on April 10, 2009 under their Dengeki Bunko imprint. Russia. With more than 16 million copies in print worldwide, there are future plans for publications in Germany, Italy, Austria, Switzerland, Vietnam and others. Kawahara also began writing a parallel series of light novels titled Sword Art Online: Progressive, a spin-off that focuses on the clearing of Aincrad, unlike the Aincrad stories of the main series. As of June 10, 2021, eight volumes have been published as part of the Progressive series. In addition to the original storyline of Sword Art Online and Sword Art Online: Progressive, Kawahara has also written and published Sword Art Online side stories. Accel World, have been sold at Comitia, Dengeki Bunko's Fair and have come along with the limited edition Blu-Ray/DVD Sword Art Online compilation volumes.
Before Sword Art Online was published, Kawahara had posted Sword Art Online novels on his website and there are still a few side stories on Sword Art Online, although the original novels have been removed. In addition, Kawahara has published a side story of Sword Art Online in one of his other works, Accel World. In the tenth volume of Accel World, there is a chapter where it depicts a cross over between Sword Art Online and Accel World. Several of the side stories that he has released are in a collection called the Sword Art Online Material Edition, sold at the Comitia dōjinshi-selling event, which range from novels to manga. However, all of the art in the Material Editions is drawn by Kawahara himself. Aside from the light novels written by Kawahara, there are also two spin-offs written by other authors with supervision by him. The first one is Sword Art Online Alternative: Gun Gale Online series written by Keiichi Sigsawa and illustrated by Kouhaku Kuroboshi, while the other is Sword Art Online Alternative: Clover's Regret, written by Watase Souichirou and illustrated by Ginta. While both of these series take place in the same world as the main series written by Kawahara, they each feature different characters as the focus compared to the main series.
Afterword of the first light novel volume.(April 2009).1〉アインクラッド (電撃文庫) (in Japanese).26 V (in Japanese).(October 2012).1 (電撃文庫) (in Japanese).(June 2021).8 (電撃文庫) (in Japanese). Kawahara, Reki.(in Japanese).
Sword Art Online"Light Novel and Manga Release Details Listed". Kawahara, Reki (22 April 2014). Sword Art Online 1: Aincrad.(10 August 2009).2〉アインクラッド (電撃文庫) (in Japanese). Sword Art Online 2: Aincrad.(10 December 2009).3〉フェアリィ・ダンス (電撃文庫) (in Japanese). Sword Art Online 3: Fairy Dance.(April 2010).4〉フェアリィ・ダンス (電撃文庫) (in Japanese). Sword Art Online 4: Fairy Dance.(August 2010).5〉ファントム・バレット (電撃文庫) (in Japanese).
Sword Art Online 8. Yen On.(10 February 2012).(9) (電撃文庫) (in Japanese).
Sword Art Online 5. Yen On.(December 2010).(6) (電撃文庫) (in Japanese). Sword Art Online 6. Yen On.(April 2011). 7〉マザーズ・ロザリオ (電撃文庫) (in Japanese). Sword Art Online 7. Yen On.(August 2011).8〉アーリー・アンド・レイト (電撃文庫) (in Japanese). Sword Art Online 8. Yen On.(10 February 2012).(9) (電撃文庫) (in Japanese). Sword Art Online 9. Yen On.(July 2012).10〉アリシゼーション・ランニング (電撃文庫) (in Japanese).
Sword Art Online 10. Yen On.(December 2012).11 (電撃文庫) (in Japanese). Sword Art Online 11. Yen On.(April 2013).(12) (電撃文庫) (in Japanese). Sword Art Online 12. Yen On. (10 August 2013).(13) (in Japanese). Sword Art Online 13. Yen On.14 (in Japanese). Sword Art Online 14. Yen On.15 (in Japanese). Sword Art Online 15. Yen On.(in Japanese).