Apple Event with the Title "Far Out" September 7, 2022 Later! Welcome to Crypto's New Legend! MEGAHOUSE Releases Seito Kaiba Figure from Yu-Gi-Oh! NAISHO 2022 Held Again, Save the Date! Anime Festival Asia Singapore is Back! "ANIME SONG PARTY!" Coming to "JAPAN EXPO Paris 2022"! Vampires with all their prowess can still coexist with humans. In addition, these manga are considered successful in creating another side of vampires which are generally considered scary, but do have their own characteristics. Try reading manga about vampires. The main character of this manga about vampires is Kana who is a girl who is passionate about every activity. He is very good at sports and wants to be an athlete. But because one day he had an accident, he was forced to bury his dream. Only a scary thing happened, suddenly his best friend named Aki bit and drank his blood. Since then Kana no longer understands what is happening to her life. Chiyuki is a girl who has a weak physique due to an abnormality in her heart.
Ever seen two different types of vampires?
He often rested because the doctor said his life would not be long. Until one day Chiyuki meets Touya, a vampire who is thousands of years old. Touya has a mission to have a partner so he can live for more than a thousand years. But the conflict, Touya does not want to drink human blood. This is a manga about sweet vampires. Ever read a manga about a vampire who goes on an investigative mission on a criminal case? If not, you really have to read this different manga. Misaki and Kuroe are best friends despite being from different worlds. Misaki is a vampire who doesn't know much about the human world, then Kuroe is a mystery novel writer who has many secrets. Until one day Kuroe is targeted by the vampires and they find out who wants to target him. Ever seen two different types of vampires? If you haven't, you will know in this manga that vampires have their own kind. The main characters are Charley and Rayflo who have a mission together and are forced to come to terms or else their mission will continue to fail. Charley is a robot vampire, while Rayflo is a vampire who has many girls and a reliable con artist. Their unique relationship makes this manga has a fresh vampire story. This manga also includes an interesting story.
Tells about Vanitas who is a doctor who treats vampires. This vampire disease is not an ordinary disease, but a kind of curse that makes them become evil vampires. From September 28 to October 10, The Kyara Shop will be taken over by the legendary shojo fantasy manga, which will offer products with vintage and contemporary artwork. A new oneshot for the series will be released in the November 2022 issue of Shogakukan's Monthly Flowers magazine, which is expected to ship around September 28, 2022. The new one-shot will not be related to the Fushigi Ygi: Byakko Senki manga, Watase stated on Twitter. In August 2017, Watase published the Fushigi Ygi: Byakko Senki manga in Monthly Flowers. Due to Watase's deteriorating health, the manga was postponed in August 2018 and has remained so ever since. Fushigi Yûgi's "Four Gods" plotline will end with the manga. Watase previously mentioned that he is keeping an eye on his health and endurance and that he will work diligently to finish the novel. In February 2015, Monthly Flowers published the 51-page one-shot manga Fushigi Ygi: Byakko Ibun (Fushigi Yugi: Curious Tales of the Byakko). From 1992 to 1996, Watase printed the first Fushigi Yûgi manga in Shogakukan's Shjo Comic (Sho-Comi) magazine. Shogakukan later released 18 compiled book volumes.
From 2003 to 2013, he drew Fushigi Yûgi: Genbu Kaiden. In 1995-1996, a 52-episode television anime series was based on the original manga. The original three video anime series were also influenced by the manga. Three OVAs and a TV show were originally available in North America by Geneon Entertainment. Then, in 2012-2013 and again in 2015, Media Blasters published the television series on DVD once again. In addition, a stage musical and three stage play productions have been influenced by Fushigi Yûgi. The manga's next chapter and the seventh compiled book volume will both be released Friday in the September issue of Kodansha's Monthly Young Magazine. In December 2016, Takada released the manga in E-Young Magazine, then in February 2019, the series switched to Monthly Young Magazine. In September 2021, Kodansha released the sixth volume. Pai and Yakumo are once again the focus of the manga, which is set 12 years after the last conflict with Kaiyanwang. When the return date is set, the staff will make an announcement. Whenever a potential enemy appears, Saitama knocks them out with just one hit! Can he finally find someone to challenge him head-to-head and give his life some purpose?
Or is he destined to live a life full of boredom? The One-Punch Man manga was released in 2012 by Yusuke Murata and ONE on Shueisha's "Tonari no Young Jump" free website. The series is a replica of the original web manga of the same name by ONE. The 26th volume of the manga compilation book was released by Shueisha on June 3. The manga is being adapted into a live-action film by Sony Pictures, according to a June report from entertainment news site Deadline.Getting Ready for the iPhone 14? Apple Event with the Title "Far Out" September 7, 2022 Later! Welcome to Crypto's New Legend! ASUS ROG Holds Community Gathering in Jakarta, ROGers Must Participate! Launching of the 26th Eraversary by Erajaya Group. Bigger Target Audience, More Fun! GUEST TALK with ASAKA|ANIME SONG PARTY! Review of POCO F4 GT Indonesia, The Most Gaming, Most Awaited by Gamers. ANIME SONG PARTY! Susumu Sugawara Coming Next Week! GUEST TALK with YOSHIKI FUKUYAMA|ANIME SONG PARTY! Launching of the 26th Eraversary by Erajaya Group. Bigger Target Audience, More Fun!
Sword Art Online is a Japanese light novel series written by Reki Kawahara with accompanying illustrations drawn by abec. The series takes place in the near-future and focuses on various virtual reality MMORPG worlds. ASCII Media Works began publishing the novels on April 10, 2009 under their Dengeki Bunko imprint. Russia. With more than 16 million copies in print worldwide, there are future plans for publications in Germany, Italy, Austria, Switzerland, Vietnam and others. Kawahara also began writing a parallel series of light novels titled Sword Art Online: Progressive, a spin-off that focuses on the clearing of Aincrad, unlike the Aincrad stories of the main series. As of June 10, 2021, eight volumes have been published as part of the Progressive series. In addition to the original storyline of Sword Art Online and Sword Art Online: Progressive, Kawahara has also written and published Sword Art Online side stories. Accel World, have been sold at Comitia, Dengeki Bunko's Fair and have come along with the limited edition Blu-Ray/DVD Sword Art Online compilation volumes.
More on Manga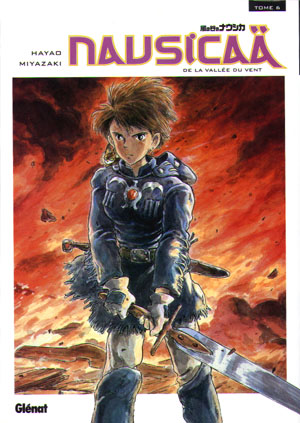 Before Sword Art Online was published, Kawahara had posted Sword Art Online novels on his website and there are still a few side stories on Sword Art Online, although the original novels have been removed. In addition, Kawahara has published a side story of Sword Art Online in one of his other works, Accel World. In the tenth volume of Accel World, there is a chapter where it depicts a cross over between Sword Art Online and Accel World. Several of the side stories that he has released are in a collection called the Sword Art Online Material Edition, sold at the Comitia dōjinshi-selling event, which range from novels to manga. However, all of the art in the Material Editions is drawn by Kawahara himself. Aside from the light novels written by Kawahara, there are also two spin-offs written by other authors with supervision by him. The first one is Sword Art Online Alternative: Gun Gale Online series written by Keiichi Sigsawa and illustrated by Kouhaku Kuroboshi, while the other is Sword Art Online Alternative: Clover's Regret, written by Watase Souichirou and illustrated by Ginta. While both of these series take place in the same world as the main series written by Kawahara, they each feature different characters as the focus compared to the main series.
Afterword of the first light novel volume.(April 2009).1〉アインクラッド (電撃文庫) (in Japanese).26 V (in Japanese).(October 2012).1 (電撃文庫) (in Japanese).(June 2021).8 (電撃文庫) (in Japanese). Kawahara, Reki.(in Japanese).
Six Things You Didn't Know About Manga
Sword Art Online"Light Novel and Manga Release Details Listed". Kawahara, Reki (22 April 2014). Sword Art Online 1: Aincrad.(10 August 2009).2〉アインクラッド (電撃文庫) (in Japanese). Sword Art Online 2: Aincrad.(10 December 2009).3〉フェアリィ・ダンス (電撃文庫) (in Japanese). Sword Art Online 3: Fairy Dance.(April 2010).4〉フェアリィ・ダンス (電撃文庫) (in Japanese). Sword Art Online 4: Fairy Dance.(August 2010).5〉ファントム・バレット (電撃文庫) (in Japanese).
Sword Art Online 5. Yen On.(December 2010).(6) (電撃文庫) (in Japanese). Sword Art Online 6. Yen On.(April 2011).7〉マザーズ・ロザリオ (電撃文庫) (in Japanese). Sword Art Online 7. Yen On.(August 2011).8〉アーリー・アンド・レイト (電撃文庫) (in Japanese). Sword Art Online 8. Yen On. (10 February 2012).(9) (電撃文庫) (in Japanese). Sword Art Online 9. Yen On.(July 2012).10〉アリシゼーション・ランニング (電撃文庫) (in Japanese).