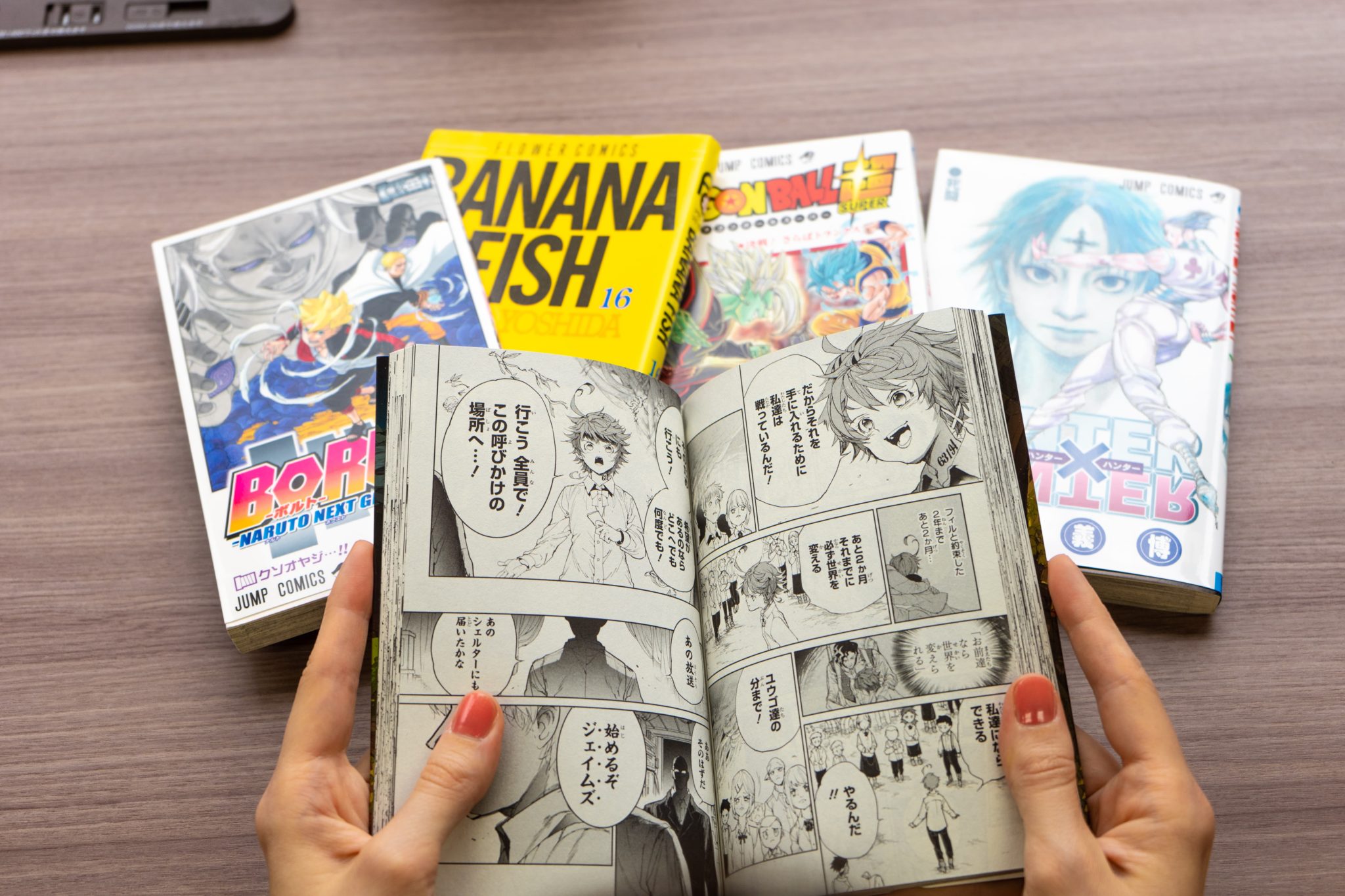 Thoughts, stories and ideas about books in different ways. Ever imagined devouring cursed creatures with high levels of power in order to save friends? Yuji Itadori was willing to do just that! He is an ordinary high school boy, but has extraordinary athletic and physical abilities! Although he is an athlete in the Running Club at his school, he prefers to join the Occult Research Club which other students are less interested in. Yuji is the main character of Gege Akutami's manga. Titled Jujutsu Kaisen, this manga is a dark-fantasy genre published in 2017. Starting from a four-chapter series included in Shueisha's JUMP Giga magazine, the series is titled Tokyo Metropolitan Curse Technical School (Tōkyō Toritsu Jujutsu Kōtō Senmon Gakkō). Well, this manga was released in Shueisha's weekly Shonen Jump magazine in March 2018, and the single chapters have been combined into several volumes. This manga tells the story of Yuji who enters the Occult Research Club, in order to relax and hang out with the seniors. Unfortunately, his seniors had unsealed the high-level cursed talisman in his school, and attracted the cursed spirit to appear.
It was to protect his friends and seniors.
The talisman attracts Jurei, a monster-like creature that appears through the negative emotions of humans. Yuji who doesn't have magic power doesn't want to look like a loser. Itadori who was unable to defeat Jurei finally swallowed the cursed talisman in the form of a "finger" from Ryomen Sukuna, and became the vessel of Sukuna, the strongest spirit that ever existed. It was to protect his friends and seniors. Amazingly, Yuji can still control his body even though he has been possessed. Jujutsu Kaisen became the most popular manga in Japan, even competing with Demon Slayer: Kimetsu no Yaiba. In 2019, Jujutsu Kaisen was ranked first in the National Bookstore Employee Recommendation Comic in Japan. And this manga is also nominated for the 65th Shogakukan Manga Award, for the Best Shonen category. An anime version of Jujutsu Kaisen is also on the air and produced by MAPPA Studios, which also produced the Attack on Titan Final Season anime. The Jujutsu Kaisen anime has been in the works since the second comic volume was released in 2018, you know! The presence of the anime version from October 2020 is a big advantage, because the Jujutsu Kaisen manga is finally getting more popular and known to the world. The Jujutsu Kaisen anime was completed in 24 episodes in its first season on March 27, 2021, and the second season is rumored to be continuing. Also read: Attack on Titan 29 is out! In the last episode of the first season, the prequel manga 'Jujutsu Kaisen 0' was announced to be released in winter in Japan. Which means it could be in late 2021 or early 2022. Although a prequel, the story is very important and relates to the Jujutsu Kaisen that will come in the second season. Jujutsu Kaisen 0 takes place one year before the events of the main series, and Itadori's arrival at Jujutsu High School.
0』今冬劇場公開決定!! MyAnimeList announced that Jujutsu Kaisen sits at the top of the most popular anime series in Japan in 2020, and has been watched by 279,277 viewers in 2020. Beating the popularity of the Haikyuu anime! The story of Jujutsu Kaisen is not just an action-supernatural and mystical series like the others, you know. But there is a human side that is shown from the main character, Yuji. He has no special hopes for his future, he just lives his daily life in a relaxed, peaceful, and as it is. Yup, Yuji only lives with his grandfather, he doesn't know who his father or mother is. Before Itadori's grandfather died, he gave two last messages to Itadori, namely "help others while you can help" and "die surrounded by many people". After his grandfather's death, Yuji interpreted the messages as a statement that everyone deserves a "deserved death". His grandfather was not there when he entered school. That was why he was willing to share his body with the cursed and strongest being. Then, how do they kill the creature until it really dies? This manga is suitable for the age range of teenagers and above, and is one of the highly recommended manga series, especially for fans of the action genre, because this manga presents many epic and tense fighting moments. The Jujutsu Kaisen comic has been published in Indonesian since early 2021. Publisher Elex Media Komputindo also still includes SFX (sound effects writing) from the original edition which is written in Japanese, you know. Follow the struggle of Yuji and his friends to control this evil force, come on! Until now, Jujutsu Kaisen Volume 1 is still perched in the Most Popular Books category.
Not having any prejudice, they matched well, Itadori even became familiar with him.
Comic Book Bin's Leroy Douresseaux also gave it an 8.5/10 for the first volume. Buy Now and Meet Yuji! No less exciting than the first volume, the continuation of Jujutsu Kaisen is also eagerly awaited by the Grameds. The curse reappears and Jujutsu High School sends Itadori and the other first year students to deal with the situation. However, the curse they encountered was much stronger than they had expected! Itadori and his friends now had two choices, run and maybe live, or fight and die. Buy Now and Follow Yuji's Story! For those who have finished with the first and second volumes, it's time for you to start on the third volume. Approaching the competition event between the Tokyo Jujutsu Academy and Kyoto, two students of the Kyoto Jujutsu Academy had appeared, Aoi Todo and Mai Zenin, in front of Fushiguro and Kugisaki. Elsewhere, Itadori, accompanied by Nanami, Gojo's underclassman, goes to investigate a death case at a movie theater. In their investigation, the two find cases of changes in the human body caused by curse techniques. Buy Now and Follow Yuji's Story! For those who have been waiting for how Yuji will be next or who haven't read Jujutsu Kaisen, it's time for an adventure with Yuji. Buy now, before they run out! Not yet finished, in early November 2021, Jujutsu Kaisen will continue the story in the fourth volume. While investigating a murder case due to the "curse", Itadori met Junpei. Not having any prejudice, they matched well, Itadori even became familiar with him. Unfortunately, Junpei was persuaded by Mahito, and made him fight with Itadori. In the midst of the dispute, Itadori, who felt pressed and wanted to return Junpei to his true form, was mocked and laughed at by the Sukuna in him, as well as Mahito. Will Itadori be able to free Junpei from the "curse" of his hatred! Buy Now and Follow Yuji's Story! There are still special promos that make you want to go back to eating cheap books! From discounts, special prices, to other special offers, get more detailed information below.
ASCII Media Works began publishing the novels on April 10, 2009 under their Dengeki Bunko imprint.
Sword Art Online is a Japanese light novel series written by Reki Kawahara with accompanying illustrations drawn by abec. The series takes place in the near-future and focuses on various virtual reality MMORPG worlds. ASCII Media Works began publishing the novels on April 10, 2009 under their Dengeki Bunko imprint. Russia. With more than 16 million copies in print worldwide, there are future plans for publications in Germany, Italy, Austria, Switzerland, Vietnam and others. Kawahara also began writing a parallel series of light novels titled Sword Art Online: Progressive, a spin-off that focuses on the clearing of Aincrad, unlike the Aincrad stories of the main series. As of June 10, 2021, eight volumes have been published as part of the Progressive series. In addition to the original storyline of Sword Art Online and Sword Art Online: Progressive, Kawahara has also written and published Sword Art Online side stories. Accel World, have been sold at Comitia, Dengeki Bunko's Fair and have come along with the limited edition Blu-Ray/DVD Sword Art Online compilation volumes.
Before Sword Art Online was published, Kawahara had posted Sword Art Online novels on his website and there are still a few side stories on Sword Art Online, although the original novels have been removed. In addition, Kawahara has published a side story of Sword Art Online in one of his other works, Accel World. In the tenth volume of Accel World, there is a chapter where it depicts a cross over between Sword Art Online and Accel World. Several of the side stories that he has released are in a collection called the Sword Art Online Material Edition, sold at the Comitia dōjinshi-selling event, which range from novels to manga. However, all of the art in the Material Editions is drawn by Kawahara himself. Aside from the light novels written by Kawahara, there are also two spin-offs written by other authors with supervision by him. The first one is Sword Art Online Alternative: Gun Gale Online series written by Keiichi Sigsawa and illustrated by Kouhaku Kuroboshi, while the other is Sword Art Online Alternative: Clover's Regret, written by Watase Souichirou and illustrated by Ginta. While both of these series take place in the same world as the main series written by Kawahara, they each feature different characters as the focus compared to the main series.
Afterword of the first light novel volume.(April 2009).1〉アインクラッド (電撃文庫) (in Japanese).26 V (in Japanese).(October 2012).1 (電撃文庫) (in Japanese).(June 2021).8 (電撃文庫) (in Japanese). Kawahara, Reki.(in Japanese).
Sword Art Online"Light Novel and Manga Release Details Listed". Kawahara, Reki (22 April 2014). Sword Art Online 1: Aincrad.(10 August 2009).2〉アインクラッド (電撃文庫) (in Japanese). Sword Art Online 2: Aincrad.(10 December 2009).3〉フェアリィ・ダンス (電撃文庫) (in Japanese). Sword Art Online 3: Fairy Dance.(April 2010).4〉フェアリィ・ダンス (電撃文庫) (in Japanese). Sword Art Online 4: Fairy Dance.(August 2010).5〉ファントム・バレット (電撃文庫) (in Japanese).