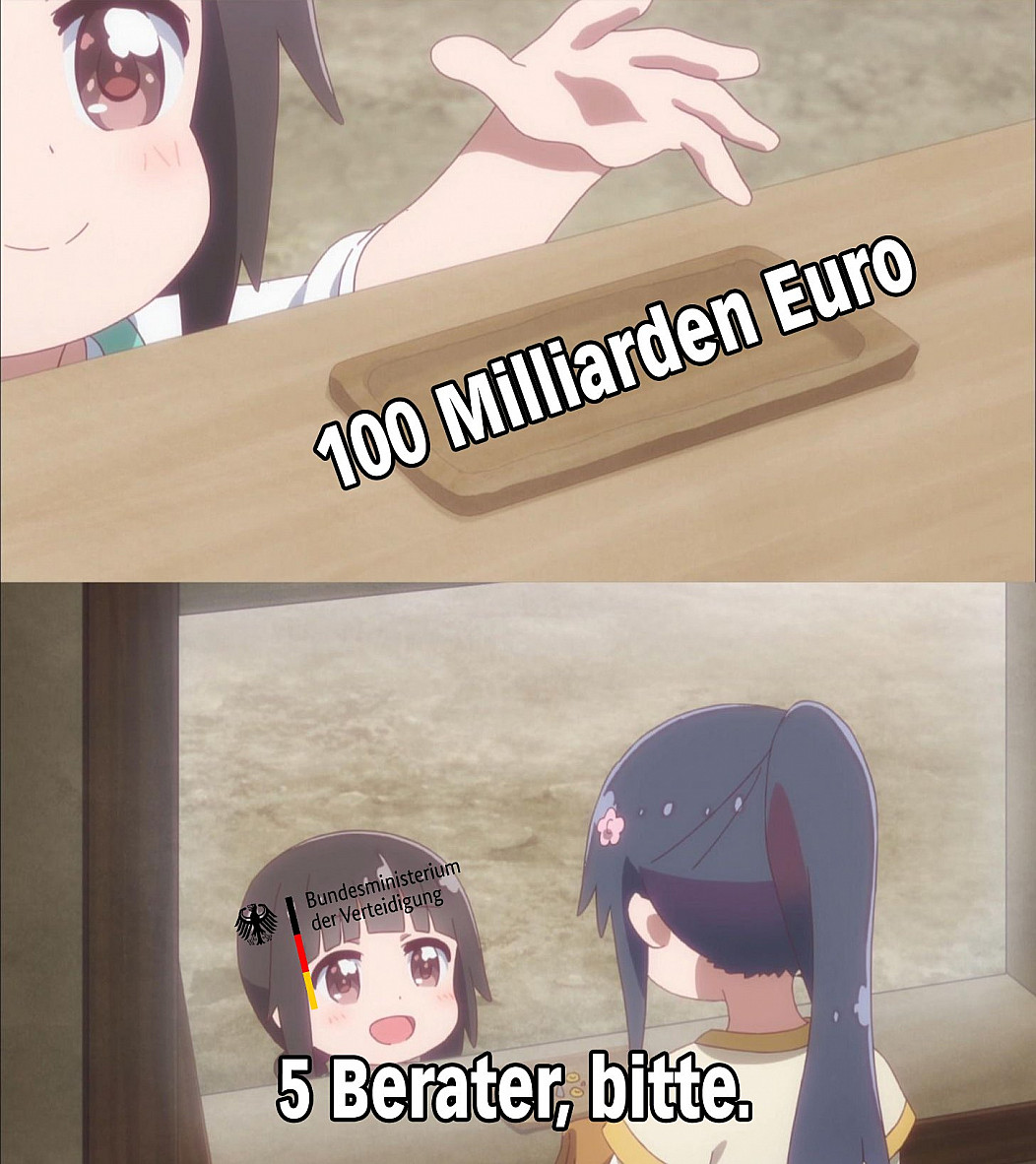 OVAs can be a fun and whimsical way to dive more into an anime -- but just what distinguishes a canon OVA from material that can be swept aside? While some anime OVAs are doubtful canon, the variety of OVA types can make it hard to distinguish which is which. Here's a quick rundown on just what an OVA is and how to distinguish which ones are canon. OVA stands for 'original video animation,' and they tend to be included in DVD and Blu-ray releases of the show as an extra incentive to purchase. OVAs can range in length from a few minutes to something resembling a movie. For example, Kase-san and the Morning Glories has a runtime of 58 minutes, while the OVAs included in the DVD release for Miss Kobayashi's Dragon Maid are only about three minutes long. OVAs can be original stories based on existing material or part of an anime-only release. When it comes to anime OVAs, some should be considered canon even though they may not be necessary to understand the anime as a whole.
Five Issues Folks Hate About Manga
These may or may not be included in the manga, but can be considered anime canon either way. A few OVAs could also be considered incredibly important to view in order to understand or even witness the full story. For example, the OVA for The Future Diary explains an ending to the show that left many fans baffled. Kamisama Kiss ended with many questions left unanswered, and the multiple OVAs were necessary to resolve the plot. These anime left so much open that the OVAs are practically required viewing. In contrast, shows like Beyond the Boundary and Attack on Titan created OVAs that explain backstories to characters and enhance the story without being critical viewing. These types of OVA run about the same time-length as a regular episode and feature the same animation style as opposed to a more fun, chibi one. They don't break the fourth wall and the cast generally remains in-character. OVAs like this can generally be considered canon. Yona of the Dawn and Fullmetal Alchemist: Brotherhood also have these styles of OVAs, generally featuring single manga chapters or a side character who never got much spotlight in the main series. Even if they're a bit sillier, the OVA might simply be a chance for the anime team to have fun, such as with the Free!
Eternal Summer OVA, where a water gun fight is treated with comical seriousness. In contrast, Free! also released the short OVA series called Fr! Fr!, which made fun of the show on a whole different level such as seeing how little water it takes for the main character to strip down to his swimsuit and jump in. The contrast between the two styles of OVA is a great way to distinguish whether something should be considered canon. There are also the OVAs that are obviously ridiculous from the beginning, such as Carnival Phantasm. Type-Moon released a series of OVAs that placed all their characters from across many of their shows in a single place and had fun with them. These types are easy to pick out as non-canon. In the end, the signs to look out for are similar animation style, similar tone in storytelling, in-character actions, and no breaking of the fourth wall. Canon OVAs often focus on character backstories or unanimated manga chapters as well, and even if they're anime-original, they can still be canon if they stick to the general formula. Whether adding to the story or simply making viewers smile, OVAs are a fantastic way for anime shows to expand on old boundaries to enhance their stories even more.
Manga Awards: Eight Reasons Why They Don't Work & What You Can Do About It
The Quintessential Quintuplets (Japanese:, Hepburn: Go-Tōbun no Hanayome, lit. Japanese manga series written and illustrated by Negi Haruba. It was serialized in Kodansha's Weekly Shōnen Magazine from August 2017 to February 2020, with its chapters collected into fourteen tankōbon volumes. The series follows the daily life of a high school student Futaro Uesugi, who is hired as a private tutor for a group of identical quintuplets: Ichika, Nino, Miku, Yotsuba, and Itsuki Nakano. At the very beginning of the story, it is shown that the events are being told in a flashback, while an adult Futaro prepares to marry one of the Nakano Quintuplets whose identity is only revealed near the end of the series. The series is published in English by Kodansha USA under the Kodansha Comics imprint. The anime series is licensed in North America under a Crunchyroll-Funimation partnership. An anime television series adaptation produced by Tezuka Productions aired from January to March 2019 on TBS and other channels. The series is a commercial success, being the 5th best-selling manga in 2019, and the 3rd best-selling manga in the first half of 2020 in Japan. In 2019, the manga won the award for the shnen category at the 43rd annual Kodansha Manga Awards. High school student Futaro Uesugi is an academically gifted student that leads a difficult life-his mother has died, he has no friends, and on top of all that, his father has incurred a large amount of debt. An opportunity presents itself when the rich Nakano family transfers to his school.
Futaro is promptly hired as a highly paid tutor. However, much to Futaro's dismay, he discovers that his five charges-identical quintuplet sisters of varied personalities-have no interest in studying at all and have abysmal grades. Some of the quintuplets are against having Futaro, whom they view as a stranger, in their apartment, but Futaro's diligent tenacity gradually convinces those girls to accept him and to improve their grades. Throughout the series, Futaro develops special relationships with each of the quintuplets. Through a flashforward, it is revealed that he eventually marries one of them, but her true identity is only revealed near the end of the series. The idea of ​​"a group of quintuplets falling in love with the same person" existed even before the serialization of Haruba's previous work, Karma of Purgatory (2014-2015), but was very simple at that time. The idea was denied by his editor-in-charge. A year after, after the end of Karma of Purgatory, he discussed with his editor-in-charge what to serialize next.
Among the few ideas being come up with, the "quintuplets" idea was included again, which was accepted by the editor this time. After failures in two to three serialization committees, finally, it was decided to have a one-shot manga published first. The one-shot received positive reviews and therefore went on to serialization. It was decided the protagonist should be quintuplets at the very beginning. When later the idea of ​​quadruplets and sextuplets was raised, it was rejected very quickly, around 30 seconds. Haruba said it might be a reference to Super Sentai when he came up with this idea. Similar to Super Sentai, Ichika (yellow), Nino (black), Miku (blue), Yotsuba (green), and Itsuki (red) are all represented by a color. The design of the quintuplets started from his favorite existing female characters from "some slice-of-life works only with girls", around 15 to 20 of them. The idea of ​​adding numbers in their names was after the design was almost confirmed.
The hair color of the Nakano quintuplets is different when being colored, which was suggested by Haruba himself, such that they are more distinguishable from each other. The hair color of the bride in the flashforward is, therefore, a colour-in-between. The flashforward showing that Futaro will eventually marry only one of the Nakano quintuplets was added in order to eliminate the possibility of Futaro marrying all five of them. It was also decided that all quintuplets would have negative feelings towards Futaro from the beginning, because Haruba wanted to write how their relationships improved from hate to love in the story, except Yotsuba, who acts as Futaro's guide for the development of the story. While it is often the norm for harem romantic comedy manga to have sexualized depictions of characters, Haruba has said that he tried to avoid this to some extent after Vol. In his opinion, showing panties which are being worn, ie To keep the characters interesting, the sexy scenes were intended by him to be ambiguous but not straightforward, leading to readers' imagination. The swimsuit appearance of the Nakanos was finally revealed in Ep.
92 as Haruba thought an episode of swimsuits should exist before finishing the story. The Quintessential Quintuplets is written and illustrated by Negi Haruba. Before the serialization, a one-shot manga of the same name had been published in 2017 issue 8 of Kodansha's Weekly Shōnen Magazine on August 9, 2017, and received positive comments. On December 4, 2019, Haruba announced that the series would end on its 14th tankōbon volume. The series finished on February 19, 2020, with a total of 122 chapters. The series has been published in English by Kodansha USA under their Kodansha Comics imprint digitally since June 28, 2018, with a line of physical releases beginning publication on January 1, 2019. By August 2020 and July 2021 respectively, all fourteen volumes have been published digitally and physically. In October 2017, a television commercial for the manga was released where Ayane Sakura voiced all five girls. The series is directed by Satoshi Kuwabara and written by Keiichirō chi, featuring animation by Tezuka Productions, character designs by Michinosuke Nakamura and Gagakuga, and music by Natsumi Tabuchi, Hanae Nakamura, and Miki Sakurai. The series aired from January 10 to March 28, 2019 on the TBS, SUN, and BS-TBS channels. The series ran for 12 episodes. Crunchyroll streamed the series with Funimation providing the English dub as it airs. Although Tezuka Productions was the main animation studio behind the series, TBS producer Junichirou Tanaka stated that he asked for help from Shaft president Mitsutoshi Kubota for assistance in producing the series' 11th episode. It was ultimately decided that the studio would be outsourced to for the entire episode save for the episode's storyboards, which were drawn by series director Satoshi Kuwabara; however, all other animation, coloring, and compositing aspects of the episode were produced entirely at Shaft.